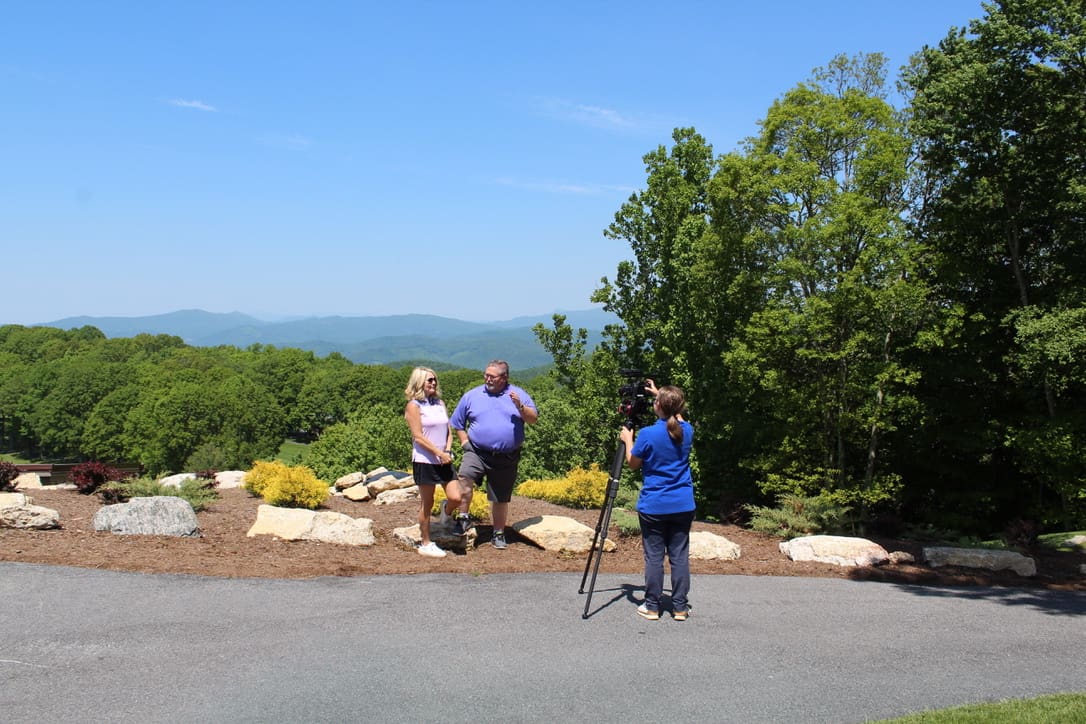 Big Fun and Great Times at Beech Mountain Club
Chris and Amy start this segment by admiring the amazing view of the high country in the golf course from hole 10, the signature hole. Chris proceeds to chat with Chuck Howell about the architecture, history, and nature and animals of the course.
Amy makes her way over to the clubhouse to learn the preparation of the classic dish, "Bananas Foster" personally from the Chef. Chef continues by introducing their brand new bake shop and pastry department which allows them the freedom of flexibility and how much the members are loving it.
Where to toast?! After finishing the delicious dessert, Amy finished up with Blake Beason, Food and Beverage Director, to enjoy a specialty cocktail, an espresso martini. Blake says that this cocktail is perfect for either starting or finishing a meal, and prepared two for Amy and Chris who were blown away by both the views and the people at Beech Mountain Club.
Click here to watch the full segment! We also have several giveaways now live on WJHL.