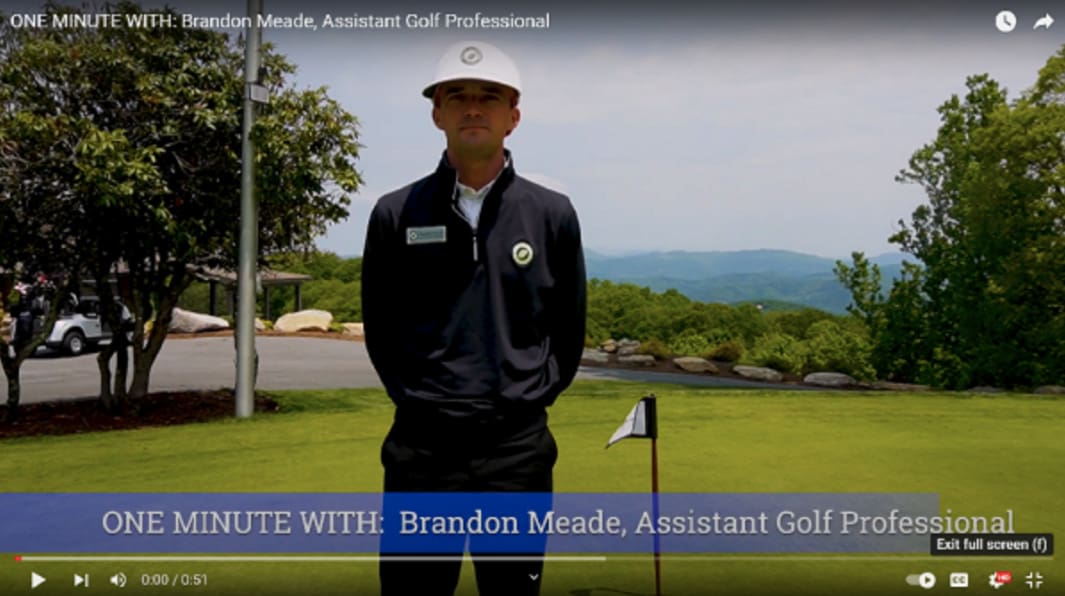 One Minute With: Brandon Meade, Assistant Golf Professional
How and when did you decide to be a golf pro?
It was the year 2021. I was a caddy at the time but found the opportunity here at Beech Mountain Club when they hired Loren. When I met him, we just hit the ground running and that made me want to get into the program full time.
Tell me one thing about your job most people most likely do not know:
As you progress through the golf business, you are oftentimes never really concentrated in a certain area and never master a certain area. But, you become Most people do not know that some of my job has to be doing calligraphy. It consists of various arts and crafts. My favorite thing to do is to draw up scoreboards and drawing on scorecards would have to be my favorite part, although it goes a little unnoticed.
What do you enjoy doing away from the club?
I love long walks on the beach but in the winter I spend my time in Jupiter. So that is a plus. However, it is somewhat crazy, but I am a runner and I like to run but I am not a CrossFit junkie, but I will definitely go out and bust out six miles or so just for the fun of it.