Come Visit Us!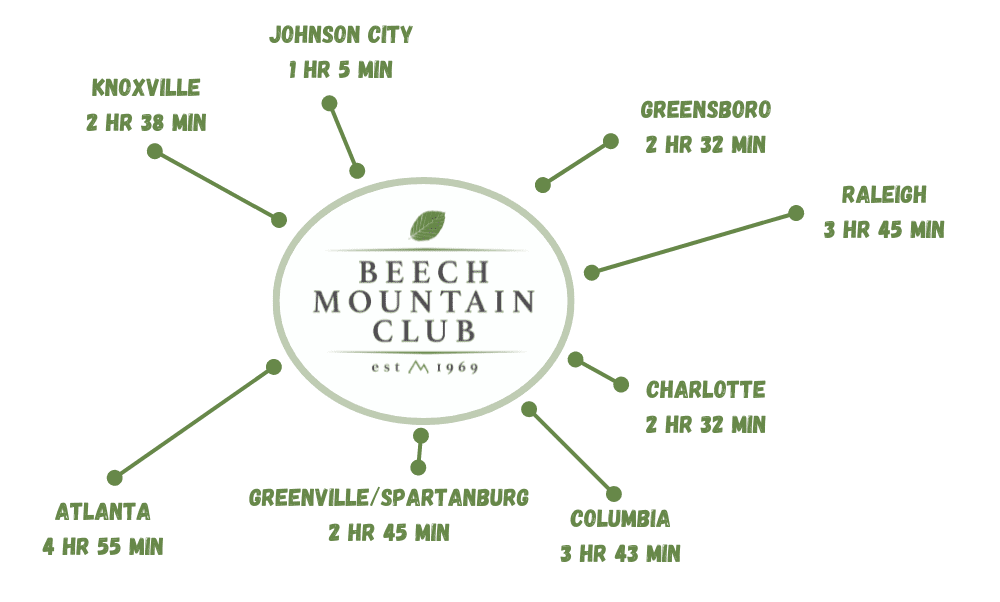 Beech Mountain Club is the perfect location to serve as your Base Camp for High Country adventure.
The Club is within minutes of the Blue Ridge Parkway and you can visit nearby natural wonders like Grandfather Mountain, Linville Caverns and Linville Gorge, the deepest chasm east of the Grand Canyon. There are also several breweries and wineries nearby. The Club is conveniently located within a few hours drive from Atlanta, Columbia, Raleigh and Knoxville.
Find out how close the Club is to you on Google Maps.