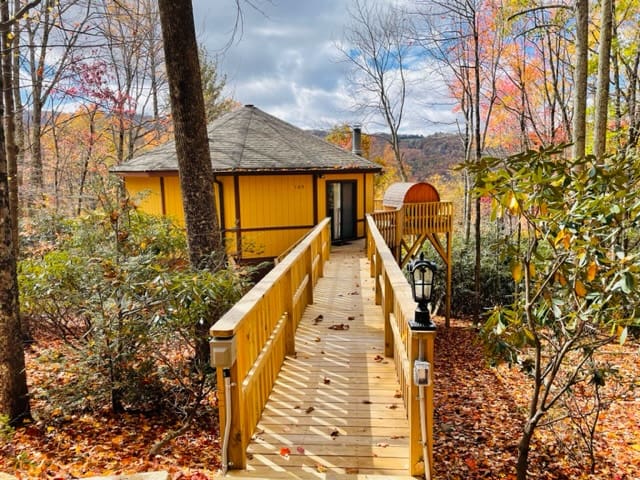 Welcome to Treetops Yurt! A quaint, charming getaway, located 3 miles from the slopes, but tucked away from the parking hustles of Beech Mountain downtown. The location is perfect, with added privacy and plentiful parking. Rising up above the treetops, the Yurt invites you to relax on its open deck with a mountain view. The Yurt features a firepit area, where you can often spot wildlife. To top your day – take in peaceful sounds of nature and get into a sauna for a true mountain experience.
Cozy Cabin with Sauna; 3 miles (12 minute drive)from Beech Mountain Ski Resort; Non-smoking; with Firepit area; plentiful parking; no direct rear neighbors; mountain view; Social Level of Beech Mountain Club membership.
Visit the property website.
Property Features
House
2 bed
2 bath
House House Category